Parole Board welcomes appointment of new Judicial and Psychiatrist members
Twenty three new Parole Board members will be joining on 1 November 2018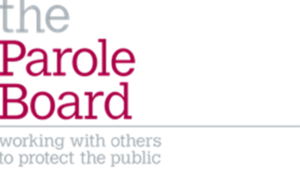 The Parole Board welcomes the announcement today that ministers have approved the appointment of 23 new Parole Board members (12 psychiatrist and 13 judicial).
Martin Jones, CEO, said: "I am delighted to welcome the new Parole Board members. I am certain they will make a telling contribution to the important decisions we make."
The new members will start their tenures on 1 November 2018 for a period of five years. This addition of new judicial and specialist members is part of the Parole Board's work to maintain a consistent number and variety of specialisms in the membership.
Appointments to the Parole Board are made by the Secretary of State for Justice and are regulated by the Commissioner for Public Appointments. These appointments have been made in line with the Governance Code on Public Appointments.
The new judicial members are:
Graham Arran
John Bevan
John Hand
Peter Jones
Roger Kaye
Anne Kiernan
Anthony Trevor Lancaster
Alistair McCreath
James Orrell
David Richardson
Erik Salomonsen
Patrick Thomas
Michael Topolski
The new psychiatrist members are:
Dawn Black
Steffan Davies
Mark Earthrowl
Sandra Evans
Andrew Johns
Nick Kosky
Gillian Mezey
Kevin Murray
John O'Grady
Janet Parrott
Amanda Taylor
Cleo Van Velsen
Published 11 October 2018