Parliament opened up to the people
The coalition government has launched the first stage of plans to give members of the public the right to comment on every aspect of new legislation.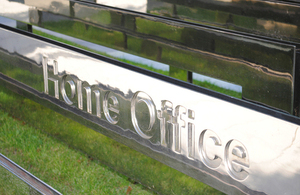 From today, you can comment on the government's Protection of Freedoms Bill by visiting www.publicreadingstage.cabinetoffice.gov.uk
Published last week, reforms in the bill will put an end to unwarranted local authority snooping and unnecessary scrutiny of individuals.
This new pilot public reading stage means your comments will be factored into MP's considerations of the legislation as part of its parliamentary passage.
Improved level of debate
The Prime Minister said he hopes this will open up the parliamentary process to the widest possible audience. 'Right now a tiny percentage of the population write legislation that will apply to one hundred percent of the population,' he said. 
'This makes our laws poorer because it shuts out countless people across the country whose expertise could help.
'And it makes our politics poorer because it increases the sense that Parliament is somehow separate from the people rather than subservient to them.
'Our new public reading stage will improve the level of debate and scrutiny of bills by giving everyone the opportunity to go online and offer their views on any new legislation. That means better laws - and more trust in our politics.'
Public reading for all bills
This project represents the first step towards meeting the coalition government's commitment to introduce a public reading stage for all bills, allowing the government to test the technology and ensure the system works well.
Published 15 February 2011