Parcels of hallucinogen seized by border officers
Packages of a powerful hallucinogenic drug have been intercepted in Coventry by UK Border Agency officers based at the city's postal hub.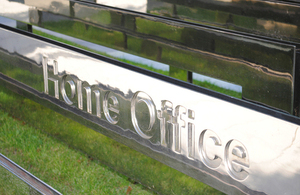 Fifteen separate packages of DMT totalling over 125 kilos have been seized in the past few months.
The parcels were sent from countries in South America and were destined for addresses across the UK. Local police forces are investigating.
Powerful halluncinogen
Also known as Dimethyltryptamine, DMT is a powerful hallucinogenic drug. Its effects can be rapid and intense with users reporting unpleasant emotional effects lasting for days afterwards.
Home Office minister James Brokenshire said: 'DMT is very dangerous which is why it is banned as a Class A drug.
'As I saw in Latin America recently, I know that our drive to tackle drugs doesn't stop at the border. Police and border staff are working day in day out to stop illegal drugs like DMT coming to Britain's streets.'
Border officers monitor post
UK Border Agency officers based at the UK's postal hubs use a combination of hi-tech scanning equipment and intelligence to spot drugs, weapons and other contraband.
Chris Bagley, in charge of  UK Border Agency operations at Coventry International Postal Hub, added: 'We will continue to prevent drugs being smuggled into the UK and will pass on intelligence to the police and other enforcement agencies to ensure that the smugglers are put behind bars.'
Published 7 October 2010