News story
Paras take infantry masterclass at STANTA
Troops from 7th Parachute Regiment Royal Horse Artillery (7 Para RHA) have been sharpening their skills in a major training exercise.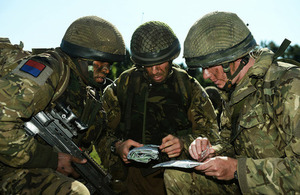 Exercise Cypher Bayonet saw the Colchester-based gunners demonstrate their ability to perform as infantry soldiers as well as carrying out their core artillery role.
The week-long training took place at Stanford Training Area (STANTA), in Norfolk, as soldiers practised manoeuvring across hostile countryside and living in the field for prolonged periods.
As part of 16 Air Assault Brigade, the British Army's rapid reaction force, 7 Para RHA's main commitment is to provide a gun battery at high readiness to deploy on operations, from disaster relief to war-fighting.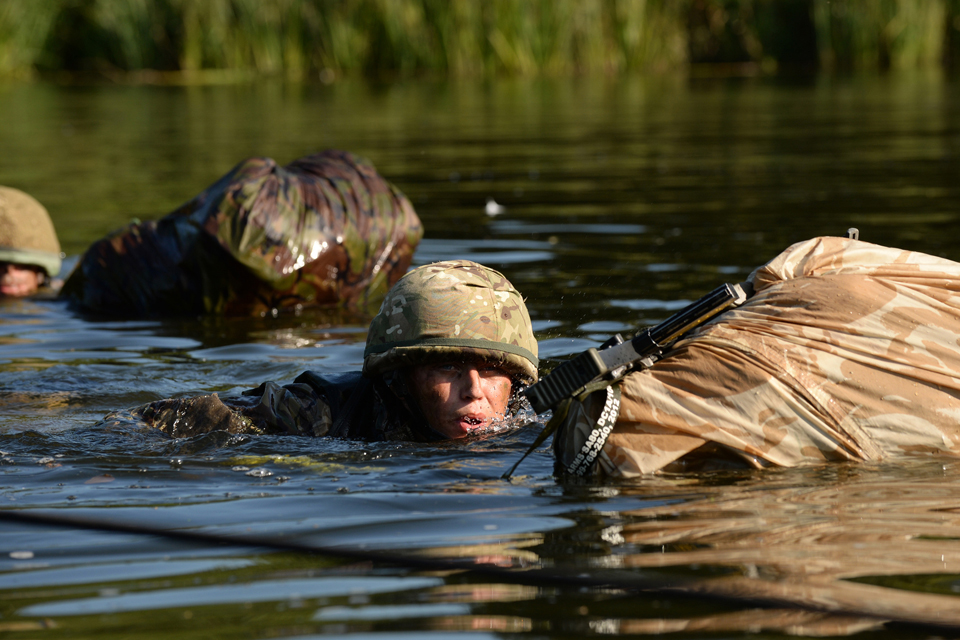 Lieutenant Colonel Will Lynch, Commanding Officer of 7 Para RHA, said:
The ethos of the Army is that of soldier first and specialist skills and capabilities are secondary. Our role within 16 Air Assault Brigade places even more emphasis on the need for our gunners to be adaptable and self-reliant soldiers who are able to do whatever role is asked of them.

This has been a demanding exercise that has challenged our soldiers to use skills that they may not have thought about since learning them in basic training.
Talking about the exercise, Gunner Joshua Benson said:
It's been good to get out in the field at STANTA for realistic and testing training that is very different to gunnery. I was taught these infantry skills in basic training and haven't worked on them since, so it's good to refresh them. It's important for our role that our infantry skills are as professional as our work on the gun line.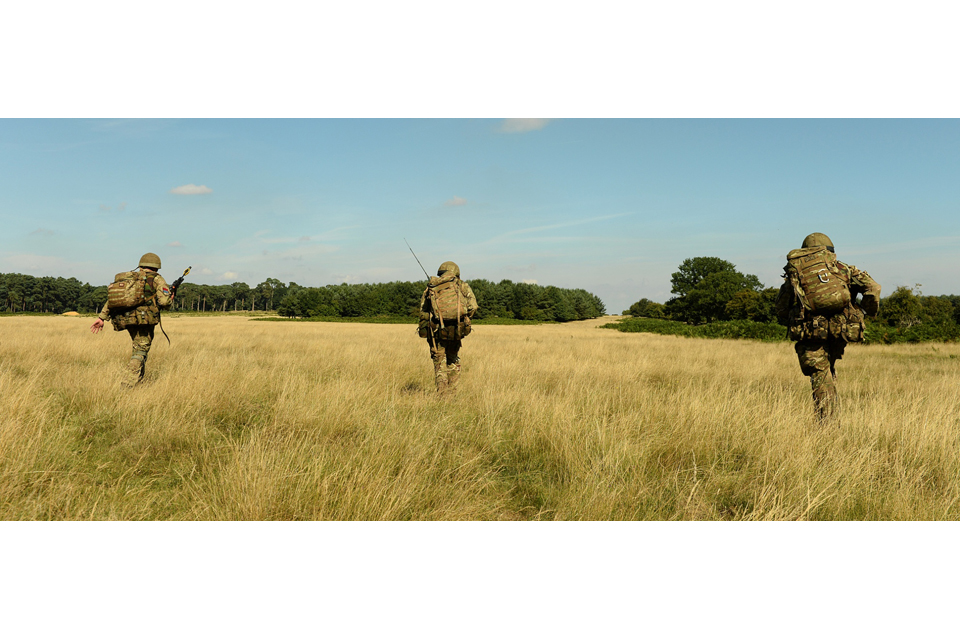 STANTA is maintained by the Defence Infrastructure Organisation (DIO), which is responsible for managing and maintaining MOD's land and properties. At 35 square miles, the ranges cover 2% of Norfolk and are used 350 days every year by an average of 80,000 troops.
Lieutenant Colonel Tony Powell, Deputy Commander DIO Ops Training East, said:
DIO's priority is to support our Armed Forces as they prepare for operations. The size and nature of STANTA means that it offers excellent training facilities, challenging conditions and the perfect backdrop for a variety of military exercises.
Published 11 September 2013