News story
Palladium hallmark becomes compulsory
Palladium is now officially a precious metal for fine jewellery with the introduction of a compulsory UK hallmark from 1 January 2010.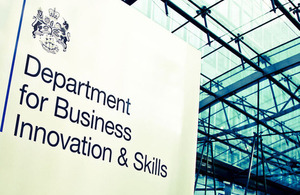 Many jewellers are experimenting with palladium, which has had a voluntary legally recognised UK hallmark since July 2009. From January 1, 2010 this is a legal requirement for all articles weighing over 1 gram.
Palladium was introduced to the jewellery market back in the 1930s and the 1950s but never caught on. Now it has the credibility of an independent UK hallmark guaranteeing its fineness to an international standard, most commonly 950 parts per 1,000, palladium is gaining significant attention.
At a time when the white metal look is very popular, and gold prices are at a record high, palladium meets current trends and opens up huge opportunities to create inexpensive but innovative pieces.
Palladium joins gold, silver and platinum as the fourth recognised precious metal. This means articles cannot be sold in the UK without a statutory hallmark, These are applied by one of the 4 independent UK assay offices, after testing to ensure the precious metal content meets a recognised standard. Articles can be marked as containing a minimum of either 500, 950 or 999 parts per 1,000 of palladium. The UK hallmark protects the consumer from dishonest traders and jewellers from unfair competition.
Published 7 May 2010