World news story
Pakistan in top 20 countries where British nationals require consular assistance, reveals FCO report
The Consular Section at the British High Commission in Islamabad also handles 43% of all forced marriage cases reported to Forced Marriage Unit (FMU) in London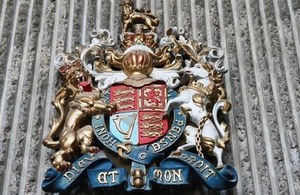 The Foreign & Commonwealth Office's British Behaviour Abroad Report 2014 published today. It highlights that while millions of British nationals still travel abroad, there has been a decrease in some of the serious types of consular case in the past year. However, Pakistan remains among top 20 countries where British Nationals are likely to require consular assistance.
While total arrests saw a fall compared to 2012/13 worldwide, drug arrests remain a problem in some countries, with Australia and Spain seeing a combined increase in recorded cases of more than 80%. In Pakistan, drugs arrests involving British Nationals increased by almost 60% compared to the previous year. Separately, the Consular Section at the British High Commission in Islamabad also handles 43% of all forced marriage cases reported to Forced Marriage Unit (FMU) in London.
Overall, FCO consular staff handled 17,517* assistance cases globally in 2013/14. The spread of cases across the world can be viewed on our interactive map
The total number of hospitalisation cases handled by FCO staff in 2013/14 fell to its lowest level for five years, particularly in popular holiday destinations such as France, Thailand and Spain. Cases of rape and sexual assault reported to consular staff have also dropped significantly. The total number of rape cases reported was at its lowest level for a decade, with large falls in Spain and Turkey, and reported sexual assaults were down by almost 12% globally.
Mark Simmonds, Minister for Consular Affairs, said:
With the summer holidays just around the corner, millions of people across the UK will be looking forward to taking a trip abroad. The vast majority will enjoy a trouble-free holiday, but for those who do encounter difficulties our consular staff are there to offer support.
"This year's report has highlighted some encouraging downwards trends, and this allows our staff to concentrate more on supporting our most vulnerable customers. However, the FCO continues to help thousands of British nationals who get into trouble overseas every year.
"Not all consular cases are preventable, but for many travellers taking a few simple steps of preparation can reduce the risk of getting into trouble. Taking out comprehensive travel insurance, researching the country and health risks before you go and behaving responsibly when you arrive can all help to ensure that you remember your holiday for the right reasons."
ENDS
What can the FCO do for people who have problems when travelling abroad?
| | |
| --- | --- |
| The FCO can: | The FCO cannot: |
| Issue you with an emergency travel document | Help you enter a country if you don't have a valid passport or necessary visas |
| Give you a list of local lawyers, interpreters, doctors or funeral directors | Give you legal advice |
| Contact friends and family at home for you if necessary | Get you better treatment in hospital or prison than is given to local people |
| Provide information about transferring funds | Pay any bills or give you money |
| Visit you in hospital or if you have been arrested | Make travel arrangements for you |
Notes to editors
*This is a significant decrease on the figure highlighted in the 2013 British Behaviour Abroad report. The size of the decrease is driven by a change in the way our consular staff record deaths of British nationals overseas: we no longer record death notifications (where we have had no other involvement) as consular cases.
For further information please contact the Know Before You Go team on 020 7781 2342 or FCOTeam@consolidatedpr.com
The FCO's Know Before You Go campaign encourages British nationals to prepare for their foreign travel so they can avoid preventable problems. The campaign targets a number of audiences, from gap year students to package holidaymakers; sports fans to older travellers and people visiting friends and family abroad. The campaign works with more than 300 travel industry partners to communicate its messages. For more information visit this website
Published 18 July 2014