News story
Overseas bookmakers to pay horseracing levy
Amendment to remote gambling Bill will see British Horseracing sector thrive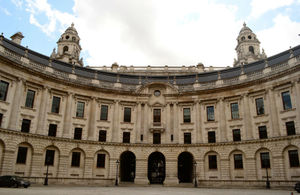 The British Horseracing industry received a boost during the report stage of the Gambling (Licensing and Advertising) Bill when it was announced that the government plans to change the current law to extend the horserace betting levy to overseas bookmakers. This change will create a level playing field between on and offshore operators so that all will contribute to maintaining the quality of the racing product and also fund integrity, veterinary and breeding activities.
The Horseracing Betting Levy is a statutory levy (under the Betting, Gaming and Lotteries Act 1963) on the gross profits of bets taken on British horseracing and is collected by the Horseracing Betting Levy Board. It is currently only collected from bookmakers whose operations are based in Britain because the current Levy regime predates remote gambling.
Minister for Sport and Gambling Helen Grant said:
We want to see British horseracing, an industry that supports thousands of jobs across the country, continue to thrive and extending the Levy to offshore remote operators will help do exactly that. At the same time, we will continue to explore other options for wider Levy reform. We will be announcing next steps in due course.

The amendment made during the report stage of the House of Lords was also welcomed by the governing body for the sport, the British Horseracing Authority:
Paul Bittar, British Horseracing Authority Chief Executive, said:
On behalf of the British Racing industry, I would like to thank the Government for its forthcoming Amendment to the Gambling (Licensing and Advertising) Bill, which will close a loophole that has significantly undermined the funding of our industry for a number of years.

The industry greatly appreciates the support of the Minister for Sport, Tourism and Equalities Helen Grant MP and Lord Gardiner of Kimble on this matter, and their efforts in recent months to secure this critical Amendment.

There are further steps to take, and we look forward to swift conversations with the Department for Culture, Media and Sport to this effect, while continuing to work constructively with bookmakers.
The Third reading of the Gambling (Licensing and Advertising) Bill will take place in the Lords on 18 March before this amendment is considered in the House of Commons. It was also announced during the report stage that government will look at potentially more substantive, long term options for the Levy, with the consultation to be published in due course.
Further Information:
BHA Press Release welcomes government support to bring offshore Levy payments to British Racing
Published 5 March 2014