News story
Overconfident UK investors fall prey to £1.2bn of fraud
A national campaign launched today by Action Fraud warns UK investors they risk losing thousands of pounds to fraud unless they check up first.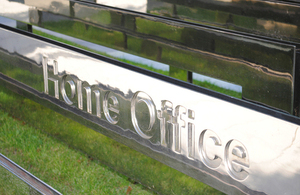 It is estimated that £1.2 billion is lost nationally to investment fraud every year. The campaign, The Devil's in Their Details, advises investors of the steps they can take to identify and avoid these scams.
Investment fraud
Peter Wilson, Director at the National Fraud Authority, which runs Action Fraud, said: 'Some of the biggest personal fraud losses reported to police are from investors, a group that we think of as savvy and entrepreneurial.
'Our intelligence shows that amounts ranging between £10K to over £1m are being handed over to fraudsters by victims. This loss is likely to be permanent and will not only deal a life-changing blow to the victims, but possibly their family and their business.
'Before investing large sums of money everyone should take a step back and consider if it sounds too good to be true, it probably is. The Action Fraud website contains simple steps people can take to prevent them from losing hard earned money.'
The National Fraud Authority is an executive agency of the Home Office and focuses on tackling fraud across the UK. 
Published 21 November 2012