World news story
Outreach Network Representatives
The British Embassy Tokyo is looking to appoint Specialist Contractors to represent the interests of the British Embassy Tokyo and British Consulate-General Osaka in Fukuoka and Nagoya.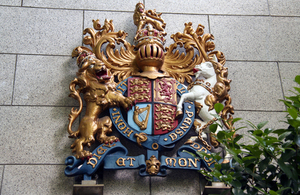 Japan is the world's third-largest economy; a world leader in high-end manufacturing and technology; the UK's largest export market outside Europe, the US and China; and one of the leading inward investors into the UK. Much of this economic activity takes place in regions outside of Tokyo and Osaka, where we already have our Embassy and Consulate-General.
The Outreach Representatives' role would be to build and maintain relationships and networks with local government, businesses, media and research institutions in Fukuoka and Aichi prefectures respectively, to promote the UK's reputation and support the UK government's 'Prosperity' aims. In particular the Representatives' key role would be to identify future opportunities for trade/investment partnerships between the UK and Japanese companies in Fukuoka/Aichi. Other aims would be to discover/create opportunities in the R&D sector that could be translated into future business opportunities. Will not be opening Consulates or Trade Offices – the representatives will be based in Nagoya and Fukuoka cities and work remotely, travelling frequently to the British Embassy Tokyo and BCG Osaka.
If you are interested in finding out more, or in submitting a proposal, please log on to the website and then navigate to Project _940 / ITT _1241. Registering is quick, easy and free and is the only way in which you will be able to review the tender documents and submit a proposal.
Published 13 July 2016