World news story
Opportunity to influence the UK-Vietnam business agenda in 2018
The Department for International Trade (DIT) would like to hear from UK companies about their experience of doing business in Vietnam.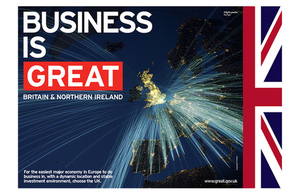 The UK government holds trade talks with the government of Vietnam through the Joint Economic and Trade Committee (JETCO) every year. These talks are an important forum for building new business relationships between our 2 countries and addressing business concerns. The UK government is keen to hear the views of UK companies to help us shape the agenda.
The 10th annual JETCO meeting will take place for the first time in Manchester in June 2018.
DIT Vietnam wants feedback from UK companies on doing business in Vietnam. You should indicate:
your experiences and concerns about doing business in and with Vietnam with examples
any specific recommendations that could improve the business climate and foster better relationships between Vietnam and the UK
examples of good business practice in Vietnam and which government policies are working well
what could DIT do to encourage and support you to increase your footprint in Vietnam
whether you be interested in attending activities around these talks or hosting the Vietnamese delegation
While it may not be possible to address all issues raised during the talks, DIT would be pleased to discuss your feedback through other channels.
Vietnamese economy
Vietnam presents an exciting opportunity for UK companies wishing to export and invest. It's one of the world's most promising emerging economies with annual GDP growth of 6.2% recorded by the World Bank.
Ho Chi Minh City and Hanoi both feature in the top 10 cities listed in the JLL City Momentum Index. Vietnam climbed 14 places in the World Bank's Ease of Doing Business Index for 2018.
Background on the UK-Vietnam JETCO
The UK-Vietnam JETCO was established in 2007 to identify and address issues relating to bilateral trade and investment between the UK and Vietnam. These government-to-government talks are held annually, and the location alternates between the UK and Vietnam.
The ninth round of talks took place in Hanoi in October 2016, where the UK focused on 4 themes:
recognition of UK qualifications and standards in Vietnam
pharmaceutical law and over the counter products
taxation and the Vietnam business environment
UK exports of meat to Vietnam
Feedback to DIT Vietnam
Email your feedback to Cao.Diep@fco.gov.uk, Senior Commercial Officer at DIT Vietnam team by Friday 20 April 2018.
Published 2 March 2018
Last updated 13 April 2018
+ show all updates
Deadline for response extended. Amended feedback section.
First published.