World news story
Opportunities in the wind power market in Japan
Watch a recorded webinar to learn about recent changes towards pro-wind energy in Japan and the opportunities this brings for UK firms.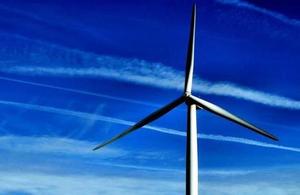 The great east Japan earthquake and subsequent incident at Fukushima Daiichi nuclear power plant in 2011 have brought about big discussions on Japanese energy policy. At the moment, all of Japan's nuclear power plants remain offline.
The current Abe government has proposed the increasing of renewable energy in their long term energy plan and have introduced a new Feed in Tariff scheme. Among several available options of renewable resources Japan has huge potential for wind power energy, including off shore wind.
Top opportunities
This recorded webinar will give you a good understanding of the current wind power projects in Japan, including the feature of off-shore wind projects. It will also touch on how UK companies might be able to get involved in these projects in Japan.
You can gain business knowledge of:
the role of wind power after Fukushima
regulation and possible energy scenarios
rethinking infrastructure and the opportunities this brings
detailed update on Japanese energy policy
Watch our video to take your next steps towards entering this market.
Preview: Opportunities in the Wind Power Market in Japan
About our speakers
The webinar is hosted by Matthew Matsumoto-Prouten, previous Head of the Manufacturing and Industrial Team at UK Trade and Investment (UKTI) Japan. And co-hosted by Richard Oppenheim, Head of the Energy and Climate Change team at the British Embassy Tokyo.
Our guest speaker is Mr Yukinobu Uchida, Country Manager of Garrad Hassan Japan. He is also one of the members of Japan Wind Power Association, and shares his experience and expertise in the wind energy industry in Japan.
Next steps
Watch the full webinar to find out detailed information on the Japanese wind power market.
Read our latest article on energy market deregulation in Japan to understand more about the current changes taking place in this industry.
Contact the UKTI Japan team for further advice and support on doing business in Japan.
Published 13 March 2015