Opportunities for placement students in research and statistical teams
The Department of Health and Department for Work and Pensions have opportunities for placement students to work for 9 to 12 months in our operational research and statistical teams.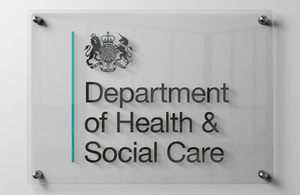 Operational research and statistical analysts play an instrumental part in tackling some of the nation's most challenging and high profile health problems.
Our analytical teams cover a broad range of remits from dealing with resource allocation, workforce planning, forecasting, performance measurement, and strategic planning. Projects include:
developing a model to estimate the number of people who will develop swine flu in England, and the knock on effects on the health service
informing impact assessments to provide balanced and objective views of the costs and benefits of policies to redesign A&E services
designing a pilot study to test the impact of a new policy to increase the likelihood of unemployed people entering work
using forecasting techniques to estimate the regional uptake of government services to inform the deployment of resources across the country.
Applications for student placements are invited for positions in our London, Leeds and Sheffield offices, starting in summer 2013.
The deadline for applications is Monday 18 February 2013.
Please email our placement inbox StudentAnalystPlacements@dh.gsi.gov.uk.
Published 28 December 2012