News story
Operational incident following signal passed at danger, Bethnal Green
Operational incident following signal passed at danger, Bethnal Green, 8 April 2018.
This news article was withdrawn on
This item has been moved to the National Archives as RAIB has published its safety digest describing this incident. See safety digest 04/2018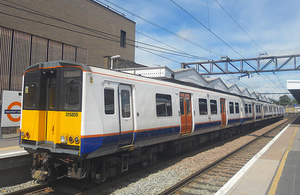 At around 22:09 hrs on 8 April 2018, a passenger train was stopped after passing a signal at danger. When it restarted, it proceeded towards a junction over which another train was passing, approximately 400 metres ahead of it.
We have undertaken a preliminary examination into the circumstances surrounding this incident. Having assessed the evidence which has been gathered to date, we have decided to publish a safety digest.
The safety digest will be made available on our website in the next few weeks.
Published 30 April 2018