Operational guidance for Child Measurement Programme published
National operational guidance published provides advice for commissioners and providers of the National Child Measurement Programme (NCMP).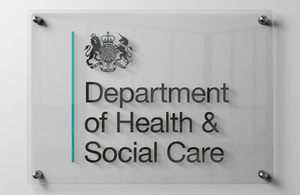 A parental feedback tool and letter templates that can be edited to meet local needs in delivery of the NCMP are published along side the guidance.
The NCMP operational guidance includes:
arrangements for measuring the height and weight of primary and middle school children as part of the NCMP
sharing a child's results with their parents, whether routinely, on a request only basis, or proactively
submitting data to the NHS Information Centre for inclusion in the national database
Parental feedback tool and results letter
This letter is designed to be used when sending the NCMP results to parents. The NCMP sample version of the results letter should be used with the parental feedback tool, which will be available from 30 September 2012 for the 2012/13 school year. Once height and weight data are entered into the tool, letters can be mail merged so that the blank fields will be populated with each child's details.
Template letters
The following template letters can be edited to meet local needs in the delivery of the NCMP for 2012/13:
headteacher and governor letter raises awareness of the NCMP with headteachers and school governors (annex 1)
letter to primary care practioners letter can be sent to GP practices in the local area to help raise awarenesss of the NCMP (annex 3)
pre-measurement letter can be used to send to parents before implementing the weighing and measuring (annex 4)
letter to parents of children unable to be weighed and measured unaided  (annex 6)
Published 23 April 2012