Press release
Operation Stack: consultation on new lorry area launches today
Proposals for a major new lorry area that would help improve Kent's resilience when services across the English Channel are disrupted have been announced today.
This news article was withdrawn on
This document is no longer current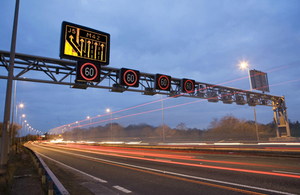 Two potential sites near the M20 have been identified for the lorry area, along with four broad ways it could be used. Each option would help to prevent the need for the M20 to be closed when there is disruption to cross-channel services.
A Highways England consultation seeking public views on the proposals launches today and runs until midnight on Monday 25 January.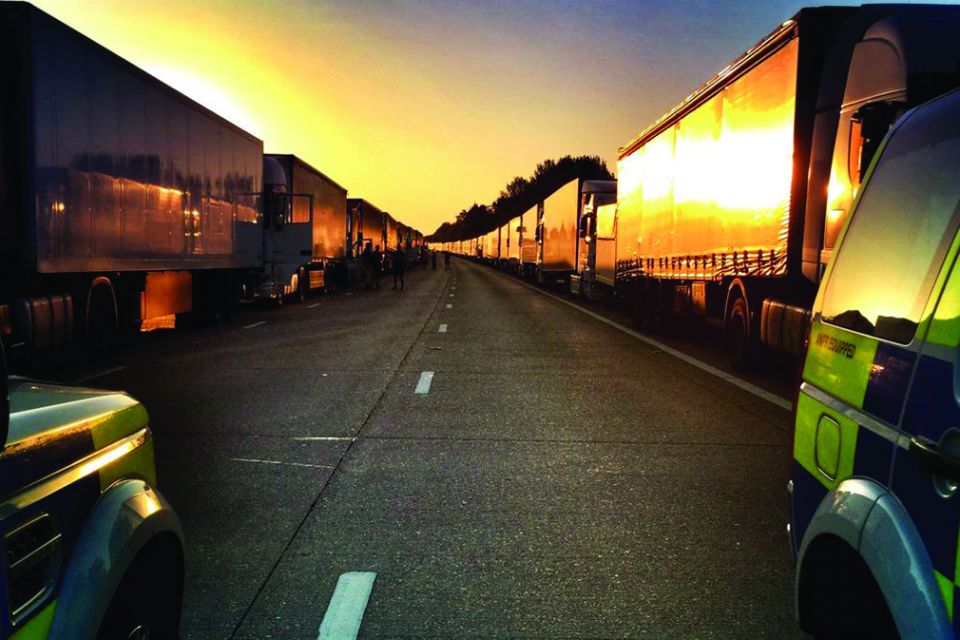 Roads Minister Andrew Jones said:
The government's long-term plan is to find a solution for the hardworking people of Kent so they can continue to travel around the area freely, even when there is disruption to cross Channel services. A new lorry area will ease congestion as well as help the road haulage companies to operate more effectively.
Highways England Asset Manager for Kent, Kevin Bown said:
Summer 2015 saw the longest deployment of Operation Stack in its history, and underlined the need for long term improvements for dealing with cross channel disruption. A lorry area could help significantly reduce the likelihood of having to close the M20 in the future and also has the potential to improve facilities for lorries across the county in general.

We have been working hard with our partners to identify solutions that offer the most promising benefits, and we are keen to hear what people think about the proposals. I advise anyone who would like to find out more to check out the consultation materials or come and see us at one of the public exhibitions we'll be hosting.
The proposed sites are both near junction 11 of the M20 near Stanford and can be easily accessed from the motorway. Their location would mean that they could potentially be used to help manage any disruption affecting either the Port of Dover or EuroTunnel services.
The possible uses of the site could range from emergency use only to providing truck stop facilities 24 hours a day.
The consultation asks for views on the suitability of each proposed sites, and on how it should be operated. The consultation materials are available on our website.. The first of eight public information exhibitions, where people can find out more and have their questions answered by members of the project team, will be held tomorrow (Saturday 12 December) and again on Monday (14 December) in Sellindge and similar events will be held in Ashford, Folkestone, Hawkinge and Dover in the coming weeks. Details of these events will be announced in advance.
General enquiries
Members of the public should contact the Highways England customer contact centre on 0300 123 5000.
Media enquiries
Journalists should contact the Highways England press office on 0844 693 1448 and use the menu to speak to the most appropriate press officer.
Published 11 December 2015