Opening Ceremony is 'greatest show on earth'
A uniquely British odyssey marks beginning of the XXX Olympiad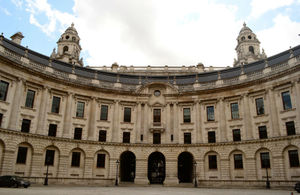 The Olympic Opening Ceremony welcomed the world to London 2012 last night, during a spectacular show at the Olympic Park in Stratford.
More than a billion people around the world watched the official opening ceremony, which started at 8.12pm - or 20:12 on a digital clock.
Danny Boyle's spectacular opening ceremony involved more than 15,000 performers, mixing humour with sobriety, heritage with the present day. Highlights including a team of flying Mary Poppins, a royal audience with James Bond, and an appearance by the inventor of the World Wide Web Sir Tim Berners-Lee.
Her Majesty the Queen declared the London 2012 Olympics open, and a crowd of 80,000 watched as seven young British athletes lit the Olympic Cauldron.
Prime Minister David Cameron described the Opening Ceremony as, "a great showcase providing further proof that Britain could deliver." UK flag bearer Sir Chris Hoy said, "I don't think any of us were expecting it to be this good."
Lasting legacy
All Olympic venues were designed with legacy in mind and will serve a sporting or community function beyond 2012. For every pound spent on infrastructure at the Games, 75 pence went toward regeneration, leaving behind a real legacy for the nation.
Britain is also expected to gain a massive £13bn economic boost over the next four years as a result of hosting the Games.
Further information
Published 29 July 2012