Open data: Latest statistics on international development
This year's official Statistics on International Development publication has been released today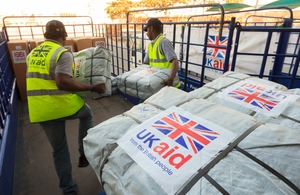 This year's Statistics on International Development publication has been released today by the Department for International Development.
The annual publication includes official figures for all UK aid spending over the past calendar year, known as Official Development Assistance (ODA).
It also includes information on the type of assistance given, how much was spent, the countries it went to and what it was for, over each of the past five years.
Publication: Statistics on International Development. **Download it here.**
It also reports figures for UK Gross Public Expenditure on Development (GPEX) for the financial year 2011/12, which captures the entirety of UK spend on development. This spend mainly comes from the Department for International Development, but is also delivered by ministries like the Foreign Office.
The National Statistics publication also includes the final estimate of Official Development Assistance as a percentage of Gross National Income for 2011.
The UK government has committed to spending 0.7% of Gross National Income on international development every year from 2013. Today's release shows that 0.56% of UK Gross National Income was spent on development in 2011 - which means Britain is still on track to meet its target next year.
This year, the department is also reviewing how it publishes Statistics in International Development to improve its presentation and content.
Published 31 October 2012