Only 2 weeks until National Markets fortnight
Show your support - don't be shy come and buy.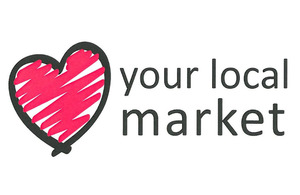 From Abingdon to Accrington market traders across the country are preparing to showcase all that is great about our local markets during a National Markets fortnight beginning on 23 June 2012.
Following the Mary Portas review of the High Street, Grant Shapps announced a National Markets fortnight. The Love your Local Market campaign will promote markets and allow budding shopkeepers to try their hand at operating a low-cost retail business.
Some of Britain's biggest business success stories started out as market stalls including retail giants such Marks and Spencer, Matalan and Innocent Smoothie. During the fortnight thousands of pitches will be made easily available to business entrepreneurs, young-starts ups and would be retailers to set up a stall and test out their wares.
People will be able to take advantage of the 'tables for a tenner' deal where they can turn up on the day and pay just £10 for a stall. Expert advice will also be on hand from 'market mentors' with years experience to offer top tips for success.
Love Your Local Market will kick off at Spitalfields Market in the heart of London's East End. The world famous market, a favorite with locals and tourists a like, is a great example of how markets can compete with high street brands.
Communities Secretary Eric Pickles believes markets are a fantastic testing ground for budding entrepreneurs and has praised the national markets groups for supporting traders and promoting such a great British tradition.
Love Your Local Market is being lead by the National Association of British Market Authorities. Over 200 markets are already signed up. To find out whether your local market is participating and how to apply for a stall visit their website
Follow all the build up through the Twitter channel and Facebook page
Published 7 June 2012