One month to go until Paralympic Games begin
Tickets still available for greatest ever Paralympics.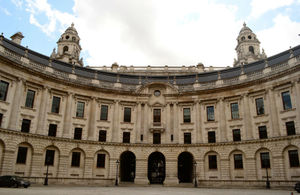 In just one month's time London will welcome more than 4,000 athletes to the biggest ever Paralympic Games.
The opening ceremony on 29 August will signal the start of 11 days of thrilling competition, with 4,200 athletes from 150 nations competing in 471 events.
The day before the Paralympic Opening Ceremony four flames from London, Belfast, Cardiff and Edinburgh will be united to form the Paralympic Flame.
The Flame will be carried 87 miles on a 24-hour relay from Stoke Mandeville in Buckinghamshire, to London.
Setting new standards
"This August, the whole country will discover our best kept secret: the phenomenal talent of our Paralympians, and the gripping nature of Paralympic sport", said Culture Secretary Jeremy Hunt.
"Britain's rightly proud to be the country where disability sport began. Our opportunity is to seize the moment, to set new standards and to make Britain a global beacon of quality for disability sport. Twenty-twelve will be a year of amazing athletes, unforgettable moments and incredible coverage of Paralympic sport."
Tickets are still available for many Paralympic events including both opening and closing ceremonies, athletics in the Olympic Stadium and swimming in the Aquatics Centre.
Further information
Published 30 July 2012