Culture Secretary highlights the benefits of London 2012 to the regions of the UK.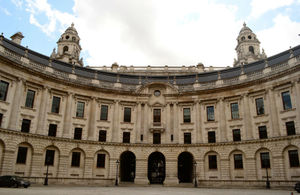 Businesses and tourism bodies in the East Midlands, Cornwall and West Midlands have been urged to make the most of next year's Olympic and Paralympic Games.
Culture Secretary Jeremy Hunt visited the regions as he continued his nationwide '2012 tour' which is showcasing the business, tourism, cultural and sporting opportunities the Games will bring to the whole of the UK. He kicked off the tour in Penrith, in Cumbria, earlier this month.
Speaking at iconic venues including the Eden Project and Birmingham Hippodrome, he revealed that all three areas will feature in major international and national marketing campaigns to promote UK tourism in 2012 and encouraged local tourism firms to sign up to a new 20.12 per cent discount scheme.
School Games
During his trips to the midlands, Mr Hunt also hosted summits urging schools to sign up for the School Games. The nationwide competition is using the inspiration of London 2012 to get more youngsters involved in sport and the finals of next year's School Games will be held in the Olympic Park.
Today, he joined Sport England at Worcester University for the announcement of a £3 million National Lottery investment in the Worcester Community Sports Arena and Dawley Sports and Learning Community.
"This £3 million investment will transform community sport in Worcester and Telford, helping to create a lasting sporting legacy from London's Olympic and Paralympic Games," Mr Hunt said. "Sport England's Places People Play programme is a fantastic programme, bringing the magic of a home Olympic Games into communities across the country."
Further information
Published 1 December 2011