Olympic Torch Relay route announced
More than 95 per cent of the population to be within 10 miles of the Flame.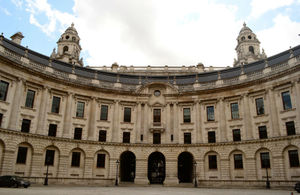 More than 1,000 villages, towns and cities across the UK have been named as part of the London 2012 Olympic Torch Relay route.
The London Organising Committee of the Olympic and Paralympic Games (LOCOG) today confirmed the journey the Olympic Flame will take prior to the Games next summer.
Every county in England and every local authority area in Scotland, Northern Ireland and Wales feature on the route, meaning most of the population will be within 10 miles of the Olympic Flame.
As well as passing through more than 1,000 communities, the Torch Relay will also take in hundreds of landmarks and travel by different methods of transport, including horseback, tram and steam-train.
"I'm delighted that the Olympic Torch Relay will take the 2012 Games to almost every corner of the UK and that we have achieved our ambition to take the Flame to within an hour's journey of 95 per cent of the population," LOCOG Chair Sebastian Coe said. "Now everyone is invited to plan their welcome and find out where they can go to be part of this historic occasion. The Olympic Games are coming to you as the Olympic Flame gives our people and places their moment to shine."
Culture Secretary Jeremy Hunt said: "When the Olympic Flame arrives here in the UK on 18 May next year it will mark the final countdown to the greatest sporting event the country will host in our lifetime. The Olympic Torch Relay will be an amazing opportunity for people to see the Olympic Flame in their own towns and communities."
Two new schemes have also been launched today. The Local Leaders initiative is encouraging people to create their own celebrations in their community for the Torch Relay and other key London 2012 moments. LOCOG have also created the Get Set for the Olympic Torch Relay education resource, available to all schools registered with Get Set, London 2012's official education programme.
The 70-day relay will begin at Land's End, Cornwall, on the morning of 19 May 2012 and travel an estimated 8,000 miles around the UK before arriving at the Olympic Stadium on 27 July for the lighting of the cauldron at the Opening Ceremony.
Further information
Published 7 November 2011