Olympic Roundup - Tuesday 24 July
Today's look at Foreign Office activity and the events taking place in and around the London 2012 Olympic Games.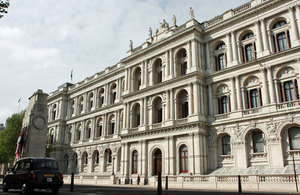 UK welcomes the world
The Foreign Office has launched a video in which the UK welcomes the world to the London 2012 Olympic Games. Featuring welcome messages in languages from around the globe, the video is an invitation to enjoy a modern, vibrant and inclusive spectacle hosted that will deliver an legacy for years to come.
.
Published 24 July 2012