Olympic Roundup - Saturday 28 July
Today's look at Foreign Office activity and the events taking place in and around the London 2012 Olympic Games.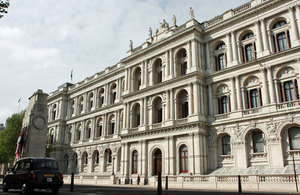 Foreign Secretary William Hague met Brazil's Foreign Minister Antonio Patriota today. They discussed the excellent cooperation between London and Rio as hosts of the 2012 and 2016 Olympics and Paralympics Games, and the Foreign Secretary welcomed the many Brazilian athletes, performers, Ministers and officials who will be visiting London this summer.
Published 28 July 2012