Olympic Park 'the best possible advertisement for UK plc'
Jeremy Hunt hails 'world class' Olympic build as UK business gears up for 2012.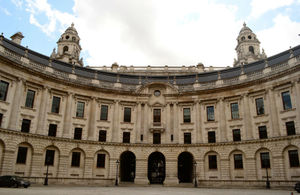 Speaking at a 'Big Build' reception to celebrate the Olympic construction project, Culture Secretary Jeremy Hunt has said the Olympic Park will stand as "the best possible advertisement for UK plc" in 2012.
All five major sports venues on the Park have now been completed on time and on budget, with the last - Zaha Hadid's distinctive Aquatics Centre - being completed in July.
"For me, the Olympic Park is the first world class performance of 2012," said Mr Hunt.
"It gives us the best possible backdrop for next summer's Games, and I'm proud to say it has 'Made in Britain' stamped all over it."
UK built
The project saw 98% of contracts being fulfilled by UK companies, and featured:
The biggest demolition programme in Europe - more than 220 buildings were knocked down and reused in one of the biggest recycling operations
The most extensive tunnelling operation since the Channel Tunnel
The most ambitious soil clean-up operation ever seen in the UK
The largest urban park created in Europe for 150 yearss
In September, Prime Minister David Cameron announced the Great campaign to promote the UK as a tourism and business destination ahead of the Games. Together with a unique investment conference, a programme of business summits and an online 'British Business Club' this is expected to generate a £1 billion boost for British business in the years ahead.
Further information
Published 24 October 2011