Olympic Park construction chief to share lessons
Report will provide advice for future British success.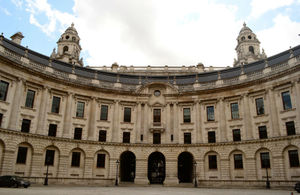 The head of the organisation responsible for building the Olympic Park will draw up an action plan to share the lessons of the Park's building programme.
Culture Secretary Jeremy Hunt has commissioned Sir John Armitt, chairman of the Olympic Delivery Authority (ODA), to write the report.
Mr Hunt believes the park, which was delivered on time and on budget, can be a blueprint for delivering large scale construction projects and that sharing its lessons will help British businesses win more lucrative contracts around the world.
"We need to ensure that the companies who built the Olympic Park, and others, learn from the experience of 2012, exploit the global spotlight and go on to bigger and better things in the future," Mr Hunt said. "I hope that Sir John's report will pave the way for British businesses after 2012 and help secure a long term economic legacy for UK plc."
Sir John Armitt said: "Building on the work already carried out by ODA in developing the Learning Legacy website as an industry resource for best practice, this report will help UK companies to learn from what has been achieved and reap the benefits of future projects at home and abroad, whether or not they have been involved in the 2012 Games."
The report will focus on the 1,500 businesses which won direct contracts from the ODA, including lessons learnt and details of new business wins and jobs created, including those at future Olympic Games. It will be completed this spring, ahead of the British Business Embassy at Lancaster House that UKTI will run through the Olympic Games period to promote British business.
Further information
Published 20 May 2012