Olympic neighbourhood names revealed
'Your Park, Your Place' competition winners announced.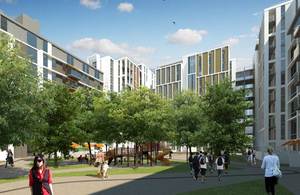 Chobham Manor, East Wick, Marshgate Wharf, Sweetwater and Pudding Mill have been announced as the winning names for the 5 neighbourhoods to be built on the site of London's Queen Elizabeth Olympic Park after 2012.
Over 2,000 names were entered into the Olympic Park Legacy Company's 'Your Park, Your Place' competition, with suggestions taking into account neighbourhood designs, the Games and the areas' historical uses.
Olympic Legacy Minister and competition panel judge Bob Neill said:
"This competition has been a fantastic opportunity for local communities to take a real sense of ownership of the Olympic Park.
"The names we have chosen today were put forward by members of the public who have clearly taken great pride in helping to shape the legacy of London 2012.
"The British public have put their stamp on the Queen Elizabeth Olympic Park, something that will leave a tangible legacy for generations to come."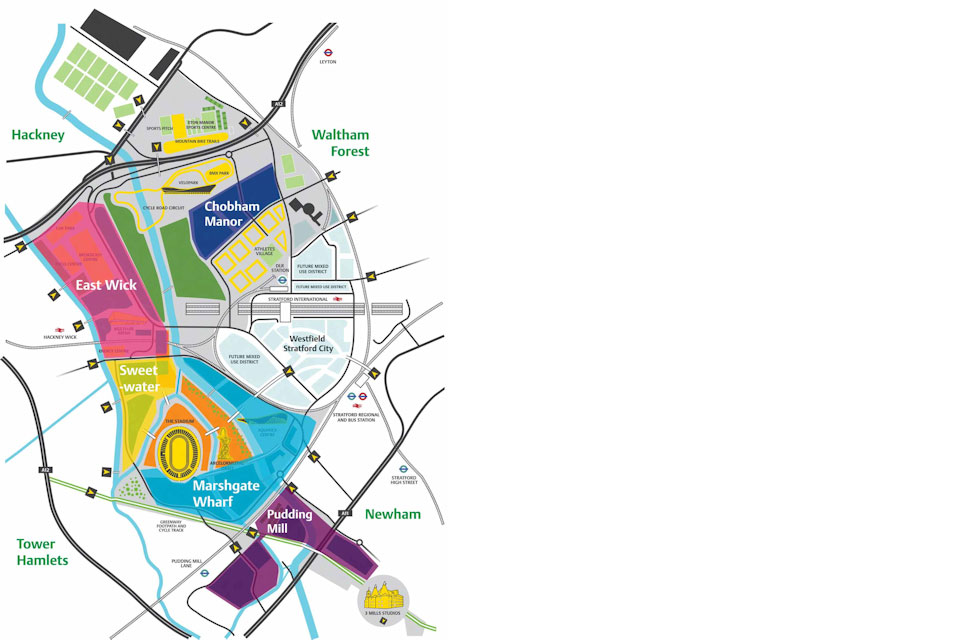 A full size map is available to download below.
The winning names and their authors were:
Area 1 (north-east) - Chobham Manor: suggested by Gary Davidson-Guild from Lambeth, London, as a reference to Chobham Manor and the Manor Garden Allotments
Area 2 (north-west) - East Wick: suggested by Oliver O'Brien from Hackney, London, because it is east of Hackney Wick
Area 3 (west) - Sweetwater: suggested by Kevin Murtagh from Reading, as a reference to the area's former sweet factory, along with its waterways
Area 4 (south-east) - Marshgate Wharf: suggested by Stephen Davies from St Albans, as a reference to the original marshes in the area
Area 5 (south) - Pudding Mill: suggested by Dave Arquati from Wandsworth, London, after the area's historic connection to the Pudding Mill River
Published 2 August 2011