Olympic Flame lit for London 2012
Olympic Flame lit in Greece today at the historic ruins of the home of the ancient Olympic Games in Olympia.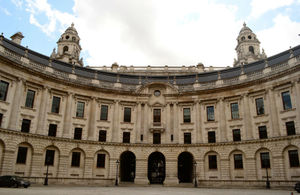 The Olympic Flame has been lit in Greece today at the historic ruins of the home of the ancient Olympic Games.
The High Priestess of the Temple of Hera in Ancient Olympia used a parabolic mirror to capture the sun's rays and light the Flame.
British-born Greek swimming champion Spyros Gianniotis was the first to carry the Flame, before passing it to 19-year-old Londoner Alex Loukos, who was one of the youngest representatives of London's Olympic bid team in Singapore in 2005.
After an 8-day relay around Greece, the Flame will arrive at the Panathenaic Stadium in Athens next Thursday evening for the Olympic Flame Handover Ceremony. It will then travel to the UK before the London 2012 Olympic Torch Relay begins on Saturday 19 May.
Jacques Rogge, President of the International Olympic Committee, said: "As the Olympic torch receives the flame and is held aloft by the first Torchbearer, we are reminded through its light of the Olympic values of excellence, friendship and respect that it carries on its journey. The London 2012 Olympic Torch Relay will celebrate those values, as it tours the country that invented modern sport and the spirit of fair play. It will also celebrate the many inspirational Torchbearers."
Olympics Minister Hugh Robertson, said: "This is a significant moment in our journey to the 2012 Games. Lit in a ceremony steeped in tradition, it is exciting to think that in just eight days the Olympic flame will arrive on our shores for a Torch Relay that I hope the whole country will embrace."
The 70-day Olympic Torch Relay will take the Flame on an 8,000 mile journey around the UK until it reaches the Olympic Stadium on the evening of 27 July 2012. The relay will pass within 10 miles of over 95% of the UK population.
Further information
Published 10 May 2012