Olympic Flame handed over to London 2012
HRH the Princess Royal heads delegation in Athens.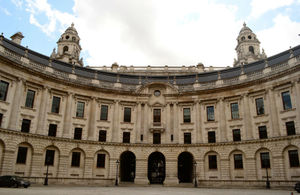 The Olympic Flame has been handed over to the London 2012 delegation in Greece today ahead of its journey to the UK.
Thousands of people watched the ceremony at the Panathenaic Stadium in Athens as the Flame was received by a delegation headed by HRH the Princess Royal.
Other highlights of the ceremony included the lighting of the ceremonial cauldron and five young UK representatives each being handed an olive branch by young people from Greece.
It follows the Olympic Flame's eight-day relay around Greece, including an overnight stay in the Parthenon on the Acropolis.
Olympics Minister Hugh Robertson, who was at the ceremony, said: "The Olympic Flame will travel far and wide across the country and celebrate many local heroes, picked to be Torchbearers, who make such a positive contribution in their communities. We stand ready to welcome the world this summer and showcase the very best of Britain."
The Flame will leave Athens on a special flight to Cornwall tomorrow, arriving in RNAS Culdrose, near Helston, at about 7.30pm BST.
The following morning, it will travel to Land's End ready for the start of the London 2012 Olympic Torch Relay. Eight thousand torchbearers will carry the Flame around the UK over the next 70 days, passing within 10 miles of 95 per cent of the population, before arriving at the Olympic Stadium on 27 July.
Further information
Published 17 May 2012