Press release
Public oil and gas drop-in event cancelled
Other oil and gas events are not affected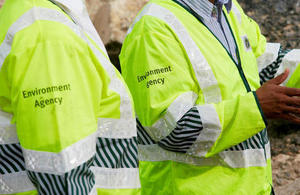 A public drop-in event planned to take place in Wakefield on Tuesday 7 February has been cancelled.
The Environment Agency, Health and Safety Executive, Oil and Gas Authority, and Public Health England are continuing to host other similar events in the Yorkshire area - these dates will be announced shortly.
The drop-in sessions offer residents, businesses and other interested parties in Yorkshire an opportunity to find out about agencies' roles and to ask questions and discuss any issues or concerns they have about onshore oil and gas development ahead of any future applications to develop operations in the area.
Published 25 January 2017