Press release
Oil and gas regulators host public drop-in event
Giving local people the chance to find out about agencies' roles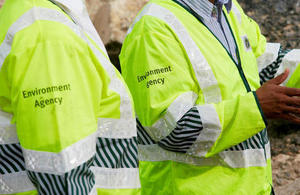 Agencies that regulate Third Energy's oil and gas activities are hosting a drop-in event in Kirby Misperton to explain how they are working together to protect the community and the environment.
The Environment Agency, Health and Safety Executive, Oil and Gas Authority, Public Health England and Ryedale Borough Council are hosting the event at Kirby Misperton Village Hall on Thursday 7 September.
These agencies work together to assess the impacts of the oil and gas industry, to oversee industry operations, and to ensure that any exploration and development, including fracking, is done in a way that does not put people or the environment at risk of harm.
The drop-in session will give local people a chance to talk to agency staff on a one-to-one basis to find out about agencies' roles and to hear more about the plans that have been put in place since permissions have been granted, along with what will be done in the coming months to regulate site activities.
Everyone is welcome to attend at any time between 2pm and 7pm.
Published 22 August 2017