World news story
Official visit of Prince Edward and Countess of Wessex in Romania
His Royal Highness Prince Edward Earl of Wessex and the Countess of Wessex visited Bucharest between 24-26 June.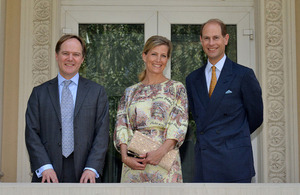 His Royal Highness Prince Edward, Earl of Wessex, the third son of Queen Elizabeth II and Prince Philip, and his wife, the Countess of Wessex,visited Bucharest from 24 to 26 June, the first official visit by members of the British Royal Family since Romania's accession to the EU.
The three-day programme had at its core the promotion of bilateral links through charitable, commercial and cultural activities, specifically the introduction of the Duke of Edinburgh Award and the celebration of 75 years of British Council in Romania.
A selection of official photos from the visit is available here.
TRH Prince Edward attended the launch of an online business portal aimed at attracting new British investment into Romania. The joint initiative by the British Embassy and the bilateral chamber of commerce BRCC is a networking platform, focusing on offering information on various sectors of the Romanian economy: business opportunities, events, requests for partnerships, how to do business and relevant legislation. It also hosts a live forum designed to bring together the British business community with an interest in Romania.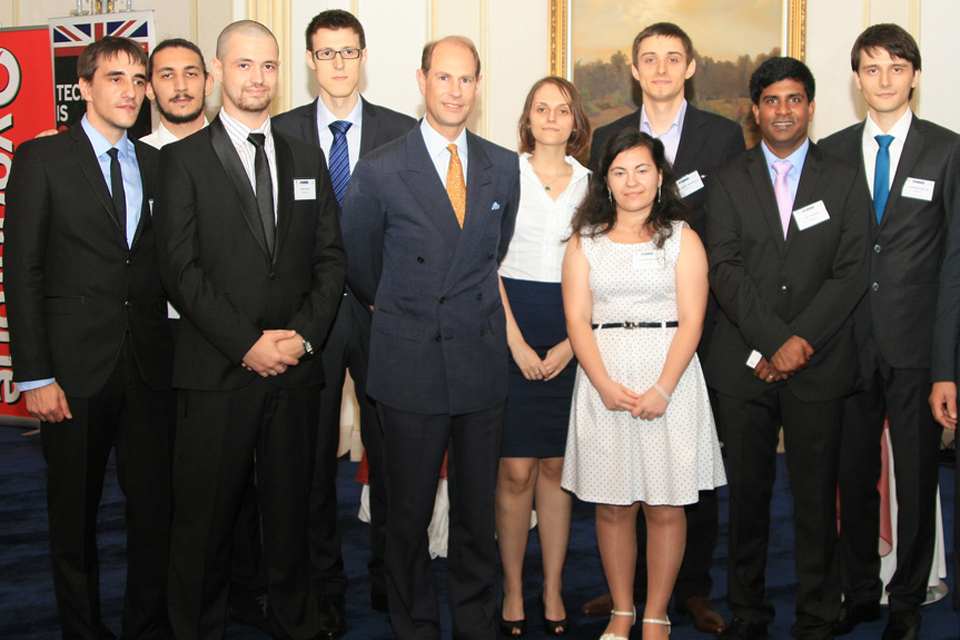 In addition, Prince Edward and Countess Sophie visited the British Council and the British Embassy and joined the over 800 guests gathered at Palatul Bragadiru to celebrate the local celebration of the birthday of Her Majesty Queen Elizabeth II. Held under the banner of British Council's 75th anniversary, the event highlighted the longstanding and close cultural relationship that the two countries have shared across turbulent and difficult times, including throughout Communism, and the endurance of many unsung heroes who have fought to uphold freedom of expression in those times.
In his remarks, British Ambassador Martin Harris said:
For the British Council truly changed Romania. Let me quote some words from Nelson Mandela. He said that 'education is the most powerful weapon that you can use to change the world'. I am sure that it was not so much the diplomats in their negotiating chambers, or the soldiers serving on the Central Front that changed Europe. But the dedicated staff and clients of institutions like the British Council which kept a window open onto another world, and in time developed the English language skills and cultural awareness of hundreds of thousands of young Romanians.
The visit ended with a meeting of the team at the Hospice of Hope Romania, working in palliative care, to learn more about the latest project to open up in Bucharest a new medical care facility for terminally-ill patients.
Published 1 July 2013