Officers investigate endangered species importation
Allegations of rare agarwood illegal importation is being investigated by the UK Border Agency after an Oxford Street store raid.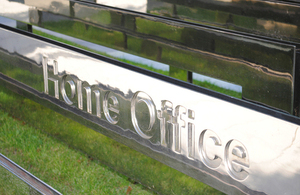 Officers from the UK Border Agency, supported by the Metropolitan Police wildlife crime unit, searched the Arabian Oud store in London on Monday 7 December.
A number of items were taken away for further analysis, including around thirty kilograms of wood and approximately 100 bottles of perfume. No arrests were made.
Threatened species
Officers were investigating allegations that a quantity of rare agarwood had been imported into the UK.
The tree from which agarwood is derived from is from South East Asia, and is listed as a threatened species under the Convention on International Trade in Endangered Species. Its oil can be used in perfumes and incense.
The investigation was prompted by a separate seizure at Heathrow Airport in June 2010.
Lengthy investigation
Senior investigating officer Ian Truby from the UK Border Agency said: 'This operation was the result of a lengthy investigation into the suspected importation of a rare and endangered substance into the UK.
'The worldwide trade in endangered species is a multi-billion pound business. It is the UK Border Agency's job to target those who deliberately break the rules and import illegal material.'
The UK Border Agency enforces the UK's obligations under the Convention on International Trade in Endangered Species (CITES) on behalf of the Department for the Environment Food and Rural Affairs.
Delicate balance of nature
The illegal trade in plants and wildlife can adversely affect peoples' livelihoods and the resources they depend upon, as well as threaten already dwindling populations of endangered species.
Removal of species from the wild can also upset the delicate balance of nature in the ecosystems where they live.
Published 8 December 2010