Offenders pay back society through conservation work
Offenders supervised by Northumbria Probation Trust took on vital conservation work in a national park.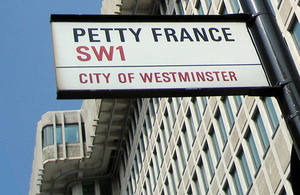 The 12 offenders worked for a week at Snowdonia doing construction work with the National Trust and Charity Mobex North East. They also built dams to help re-establish the wetland, improve vegetation for wildlife and stop erosion.
During the week the offenders improved their communication skills, increased their self esteem while also paying something back to society by helping with this important conservation work.
Nick Hall, acting chief executive for Northumbria Probation Trust said: 'I am very impressed with the work the offenders completed and the impact this has had on them.
'I had met some of the group on a previous occasion and was amazed at the transformation in them. The conservation work has helped them to believe in themselves and realise that they can achieve other things in life without offending.'
The offenders who took part in the conservation work were subject to licence supervision on release from prison and living in Approved Premises in Northumbria.
Published 2 August 2011