Offenders clean up Hyde Park Corner
Offenders on Community Payback in London are clearing up the subways at Hyde Park Corner in preparation for the royal wedding on April 29.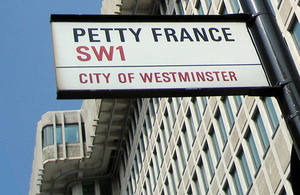 One of the many projects in England and Wales, this Community Payback scheme has been set up with London Probation Trust and Westminster City Council to provide a cost-effective way of cleaning the tunnels.
The offenders, supervised by London Probation, will spend their time mopping walls and scraping chewing gum from the floors of the underpass near Hyde Park as part of their community sentence.
One of the offenders, Jimmy, said:
 'I think Community Payback is a positive thing as opposed to prison. I'm not happy because personally I don't think I was born to be cleaning the streets but it's payback, so it's not my choice.'
Published 5 April 2011