Offenders clean up after riots
Offenders carrying out Community Payback are helping to clear up the rubbish created by the riots in Manchester.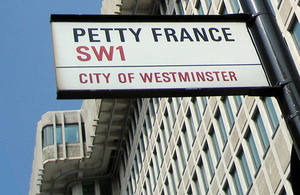 Three teams supervised by staff from Greater Manchester Probation Trust are working in the Northern Quarter, Great Ancoats, and near Piccadilly station.
Community Payback is a punishment for breaking the law and a way for offenders to make up to the community for the harm they have done.
Steve O'Neill, Community Payback Development Manager, said that probation had a long-standing relationship with Manchester City Council and Greater Manchester Police and was delighted to help in the clear-up operation.
He added: 'Each team of eight offenders are currently removing broken glass and rubbish and are helping restore the city.
 
'Community Payback makes sure offenders pay for what they have done and this job is a visible demonstration of that.
'We are working closely with the police and the council to protect the public.'
Published 12 August 2011