Offender scoops award for helping prison dads
An ex-prisoner who turned his life around has won a national award helping offenders behind bars record bedtime stories for their children.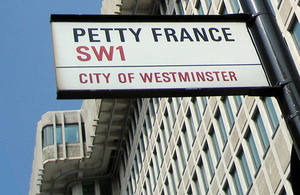 Chris Dredger scooped Talk Talk's 'Digital Heroes' Award for working with charity Storybook Dads as an audio and video editor while serving time and has continued to work for them after his release.
The 30-year-old, who is still on probation with Devon and Cornwall Probation Trust, beat 11 other finalists to win the award.
He said: 'I feel very proud to have represented our charity. I hope that my success might show other prisoners there can be a way out of the cycle of crime and imprisonment'.
Sharon Berry, founder and Chief Executive of Storybook Dads, said: 'Chris has worked hard to promote our cause and having been a prisoner himself, he understands how it feels to be separated from your family'.
Chris worked for charity Storybook Dads for two years whilst in Dartmoor Prison, where the charity is based.
It helps imprisoned parents stay in touch with their children by sending CDs and DVDs of prisoners reading bedtime stories to their children, complete with sound effects and music.
The scheme started as an office in an empty cell in Dartmoor Prison and has now expanded to 100 prisons nationwide.
Published 30 November 2011