News story
OECD welcomes UK Ministers
OECD Week brings two UK ministers and a host of civil society actors to Paris to talk about Jobs, Equality and Trust, and the global focus of the OECD.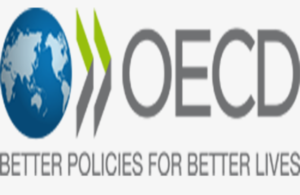 The UK Delegation welcomed two Ministers to the OECD this week (a week comprised of a public Forum and a Ministerial Council Meeting); Hugo Swire, Minister of State at the Foreign Office, and Jo Swinson, Parliamentary Under Secretary of State at the Department for Business, Innovation and Skills.
At a session taking place during the Ministerial Council Meeting, Jo Swinson spoke about 'Jobs, Equality and Trust' and the importance of harnessing the talents of everyone to ensure that we promote an inclusive workforce and an inclusive society. Hugo Swire spoke on international partnerships, the development agenda and climate change. You can find out more about Minister Swire's visit by watching the video
OECD Week is made up of two parts: the OECD Forum which draws together stakeholders from civil society and governments, and the Ministerial Council Meeting (MCM) which sees Ministers from across the member-countries and key partners deciding on a range of issues.
There were a number of OECD media releases throughout the week, including latest Trade in Value Added data, the OECD's 'Better Life Index' which allows you to see how your country fares on well-being, the Economic Outlook, and announcements on new candidate the next steps for countries seeking accession to the OECD. To find out more, have a look at the OECD website.
Published 4 June 2013