October Labour Market Statistics for Scotland
Unemployment in Scotland rose between June and August 2011, according to national statistics published today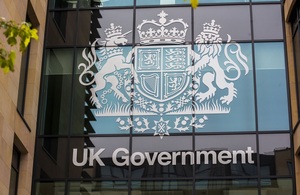 Unemployment in Scotland rose by 7,000, to 212,000 in the period June to August 2011, according to Office for National Statistics (ONS) data released today. The Scottish unemployment rate is 7.9 per cent, below the UK average of 8.1 per cent.
The labour market statistics also show employment in Scotland has decreased by 24,000 over the three months to June - August 2011. The number of those in employment in Scotland now stands at 2,474,000.
The Secretary of State for Scotland Michael Moore said:
"These figures are a difficult reminder of the task we face in continuing our fight for jobs in Scotland. The rise in unemployment is undoubtedly a painful one and a cause for concern, particularly for those families and individuals directly affected by a job loss.
 "But we should not lose our focus. The UK government is doing all it can do to support the economy and our plan to reduce the deficit is the right one, particularly when we see the way difficult economic circumstances are affecting other countries.
"Our actions, such as the creation of the most competitive tax system in the G20 and reducing corporation tax to 23 per cent by 2014, will help create the right conditions for balanced and sustainable economic growth.
"Tackling youth unemployment is also a priority and I am working with groups and organisations across Scotland to address the issue.  I have worked closely with  employers, young people and other stakeholders in a series of seminars and meetings so far and will hold a national convention next year. This week, I will work with young people and employers in Glasgow and Kilmarnock on measures to support people into work and encourage employers to take part in Government measures to support the unemployed at the Scottish launch of DWP's Get Britain Working campaign."
*       Employment in Scotland decreased by 24,000 over the quarter, and increased by 20,000 over the year to stand at 2,474,000.
*       The Scots employment rate fell over the quarter to 71.2 per cent. The rate is above the UK average of 70.4 per cent.
*       Unemployment in Scotland rose by 7,000 over the quarter and fell by 17,000 over the year.  The level now stands at 212,000. 
*       At 7.9 per cent, the Scots unemployment rate is just below the UK rate as a whole which stands at 8.1%. 
*       Economic Activity decreased by 17,000 over the quarter and now stands at 2,686,000. The Economic Activity rate decreased by 0.3 per cent over the quarter, and stands at 77.4 per cent.
*       In September 2011, the number of people out of work and claiming Jobseeker's Allowance (JSA) was 145,200.  This represents a decrease of 200 over the month.
Published 12 October 2011