Government response
Occupational pension schemes: definition of 'money purchase benefits'
The government's response to the Supreme Court's judgment on the meaning of 'money purchase benefits' in pensions law.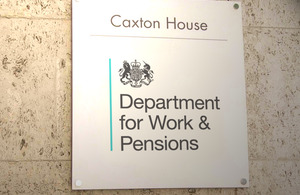 On 27 July 2011 the Supreme Court handed down judgment in 'Bridge Trustees Ltd vs Houldsworth and another'. This case deals with the meaning of 'money purchase benefits' in pensions law. The then Secretary of State intervened in the case given its significance.
The Supreme Court decided 2 issues in the appeal. In particular, the court ruled that:
even where benefits were subject to a guarantee in the build-up phase, they should be considered to be 'money purchase' benefits
where schemes used money purchase rights to provide pensions from the scheme itself, rather than to purchase annuities from an insurer, the pensions should be considered to be 'money purchase' pensions
This is a complex and important decision, and we are considering the implications carefully. It is clear, however, that the judgment will result in some schemes being regarded as providing money purchase benefits under the current legislation, even if it is possible for funding deficits to arise in respect of those benefits. This will place some schemes outside the scope of a wide range of legislation, including that governing scheme funding, employer debt, the Pension Protection Fund and the Financial Assistance Scheme.
It also introduces uncertainty about how the trustees of some schemes should distribute its assets if the scheme were to wind up. This increases the likelihood that they would need to seek directions from the court – an expensive and time consuming process.
The government therefore intends to introduce legislation as soon as is practicable in order to provide certainty, and to ensure appropriate protection for scheme members' benefits, and compliance with our obligations under European law.
Workers who hitherto thought their rights were protected have been put in doubt by a ruling of the Supreme Court. In the circumstances, the government intends to ensure these rights are clarified through retrospective legislation.
Our intention is that the legislation will have retrospective effect at least from the date of the judgment, and will make it clear that benefits cannot be regarded as money purchase benefits if it is possible for a funding deficit to arise in respect of any of those benefits. The government will consider transitional protection in respect of events occurring between the date from which the legislation is effective and the date of this statement if, for example, this retrospective change would have adverse consequences for individuals.
This will ensure that the legal definition of 'money purchase benefits' has the meaning that it has commonly been believed to hold. The government considers that this course of action will better help ensure appropriate protection for pension scheme members.
Published 27 July 2011