Nursing records reveal Florence Nightingales of war
As the country marks Armistice Day, The National Archives is publishing online around 15,000 First World War nursing files.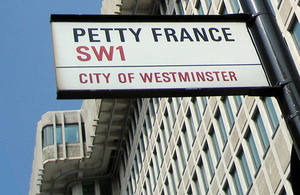 The files date from 1902 to 1922 and chart the nurses' full service history including their date and place of birth, the hospitals and other medical units they served in, and even confidential reports assessing their performance.
William Spencer, Principal Military Records Specialist at The National Archives (TNA), said: 
'By making this vast collection accessible online, more people than ever before can learn about these unsung heroines of the Great War or even discover military nursing ancestors.'
During the First World War there were about 10,000 regular and reserve nurses serving the British Forces in countries such as France, India, East Africa, Italy, Palestine, Egypt, Mesopotamia, Salonika and Russia.
TNA is the UK Government's official archive, containing more than a thousand years of history, and is an executive agency of the Ministry of Justice.
Published 11 November 2011