Press release
Number of people receiving Start-up loans in Wales is up 30%
Stephen Crabb: "Across the length and breadth of Wales, we are helping young people turn ambition and innovation into thriving businesses"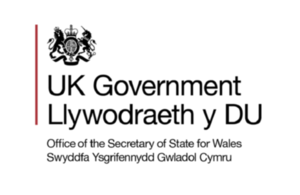 The number of people receiving Start-up loans in Wales increased by 30 per cent over the past year, figures published today (19 January) show.
712 entrepreneurs in Wales have received almost £4.5 million worth of Start-up Loans - 89 of these people are in Cardiff and received £616,959. These entrepreneurs have launched their businesses and are contributing to the growth of the Welsh economy and the increased numbers of jobs in Wales.
The Start-up Loans Company provides ambitious entrepreneurs across the UK with invaluable support in the form of repayable loans and a business mentor. These help to get new, innovative companies off the ground; and provide the entrepreneur with the expertise to ensure their companies are successful.
Secretary of State for Wales Stephen Crabb said:
This is fantastic news for the Welsh economy. Across the length and breadth of Wales, we are helping young people turn ambition and innovation into thriving businesses.

Since 2010, we have seen 26,000 new businesses in Wales. Schemes such as Start up Loans provide budding entrepreneurs across Wales with the tools they need to turn their ideas into living, breathing businesses.

Our long term economic plan is all about supporting small businesses, backing aspiration and encouraging more young people to follow their dreams. I am thrilled to see this happening all across Wales and hope more young people apply to the scheme and get the chance to start their own businesses.
Case Studies:
Hughleon Controls
Alexandre started his business, Hughleon Controls, with the help of a £15,000 Start Up Loan. Alexandre is a product designer; he works as a consultant in electronics for the University of South Wales. He has designed a product to help disabled people drive. His product brings all the controls needed for a car, for example indicators, wipers, washers etc., in one wireless control. The product is primarily designed for people with only one arm.
Alexandre received mentoring which he described as 'very useful'.
Amaryllis Hair Salon
Tiffany Hall opened her hair salon, Amaryllis, with the help of a £12,500 Start up Loan. Amaryllis is an eco-friendly salon close to Cardiff city centre. The salon was opened by friends Tiffany Hall and Rebecca O'Brien. Prior to starting the business, Tiffany and Rebecca worked together at another Cardiff salon. Rebecca is a stylist and Tiffany specialises in colouring. They both have 10 years experiences as hairdressers.
Amaryllis Hair Salon opened in April 2014 and has grown from strength to strength. Tiffany couldn't be happier with the progress of her business, the salon is experiencing month on month growth and they have built a regular, repeat client base. Tiffany and Rebecca have employed two additional members of staff.
Tiffany was very happy with the support she received from her delivery partner, Business in Focus. Tiffany found the financial mentoring she received very useful, and believes that without the great support of Business in Focus she would not have been approved from the loan.
Blue Honey Vintage
Joshua Dymond opened his vintage store, Blue Honey Vintage, with the help of a £5,000 Start Up Loan. Blue Honey Vintage is vintage clothes and vinyl records store based in Cardiff.
Prior to starting his business Joshua completed a Film and Video Production Degree in London. After completing his degree, Joshua wanted to establish his own business and was drawn by the benefits of working for him. Blue Honey Vintage began as a market stall in Cardiff's fashion quarter. The stall proved very successful and after a year of trading Joshua decided it was time to open a shop.
Joshua applied for the Start up Loan to give him the funding to fit out his shop. The Blue Honey Vintage store opened on the 7th November 2014 and the business has been going really well. Joshua is really pleased with the progress of his business.
Joshua said he "couldn't fault" his delivery partner, Business in Focus. He found the process of getting the loan very straightforward, he was offered mentoring after receiving the loan but he felt that he didn't need it.
Fraser and Quinn
Ruth Quinn opened her hair salon, Fraser and Quinn, with the help of a £3,000 Start Up Loan. The salon opened in September 2014 and business has been steady. Ruth has generated some new clients and is positive about the future of her business.
Ruth found the mentoring she received from her delivery partner, Business in Focus, very useful.
Published 19 January 2015