News story
NROSH+ data collection
These documents are located here temporarily to provide access when the NROSH+ system closes from 5 March 2016 to 31 March 2016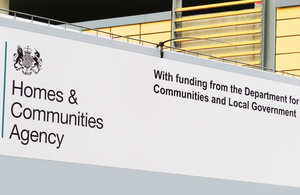 The NROSH+ system will be unavailable for use from Saturday 5 March to Thursday 31 March 2016. These guidance documents are being made available here for the period of closure.
NROSH+ User Guide 2016 (PDF, 1.85MB, 27 pages)
NROSH+ Quick Start Guide 2016 (PDF, 674KB, 6 pages)
NROSH+ SDR Guidance 2016 (PDF, 1.24MB, 52 pages)
NROSH+ How to guide - G-Codes and FVA submissions 2016-2017 (PDF, 221KB, 1 page)
Fraud in Registered Providers Guidance Notes 2016 (PDF, 238KB, 5 pages)
Fraud reporting template 2016 (MS Excel Spreadsheet, 15.9KB)
Once the NROSH+ system re-opens on 1 April 2016 these documents, and others, will be available via the NROSH+ documents and templates section.
Published 1 March 2016
Last updated 1 March 2016
+ show all updates
NROSH documents added.
First published.