Press release
Now is the time for delivery and results: Welsh Secretary responds to Labour Market Statistics
The Welsh economy continues to endure "mixed fortunes", Secretary of State for Wales Cheryl Gillan said today [14th December]. Figures published…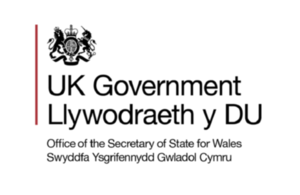 The Welsh economy continues to endure "mixed fortunes", Secretary of State for Wales Cheryl Gillan said today [14th December].
Figures published today showed that the annual Gross Value Added (GVA) statistics showed prosperity levels grew faster in Wales than any other part of the United Kingdom last year.
But in the last quarter the Labour Market Statistics, published today, showed a rise in the employment rate coupled with a rise in unemployment.
Mrs Gillan said the news re-stated the importance of Welsh Government ministers working with their UK Government counterparts to maximise economic growth potential in Wales.
The latest statistics show that the employment rate in Wales was 67.8%, an increase of 0.1% from the last quarter while the economic inactivity rate was 25.4% (a fall of 0.6%) and the claimant count was 5.5%. The LMS statistics also revealed that the unemployment rate rose by 0.7% rise, while the Youth Claimant Count Unemployment level increased by 3,400 on November 2010. 
Mrs Gillan said: "It is extremely disappointing that unemployment continues to rise in Wales. However, there is better news with a small fall in the number claiming Job Seekers Allowance, and a drop in the economic inactivity rate.
"I have also been encouraged by GVA information released today. They show that Wales' GVA grew faster than other parts of the UK in the first year of this Government, with an increase in GVA per head of 3.3 per cent in 2010. This seems to show that our efforts to rebalance the UK economy are bearing fruit, although Wales does continue to have lowest GVA in UK and has held that unenviable position since 1998. All our efforts - both within the UK and Welsh governments - must be focused on changing that.
"The Welsh Government is receiving an extra £238mn as a result of the Autumn statement, money on top of the £60mn they received in the Budget and around £15bn annual block grant ministers in Cardiff receive from the Treasury and European Structural Funds. More than ever, now is the time for delivery and results and the people of Wales will want to see less talking and more action, to ensure that Wales is ahead of the game with growth and jobs. 
"Between the Welsh and UK Governments, there is a raft of measures in place to tackle the deficit, as well as boost growth opportunities across the nation, but there is still a long way to go."
Published 14 December 2011