Press release
Northern Powerhouse Enterprise Zones attracting a bigger share of jobs and investment
Over 8,000 new jobs have been reported by Enterprise Zones in the Northern Powerhouse over the past 4 years.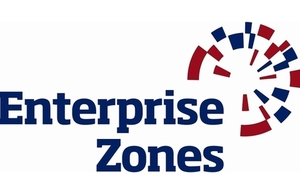 Enterprise Zones in the North – which provide tax breaks and government support for new and expanding businesses – have attracted 8 jobs per working day since 2012 and over £1 million per day in private investment.
New figures today (27 July 2016) show, in the 3 months to December 2015, 1,220 jobs were created on northern Enterprise Zones – an 18% increase compared to the previous quarter.
This was in part thanks to 30 new companies choosing to expand on northern Enterprise Zones. Over 8,000 new jobs have been reported by Enterprise Zones in the Northern Powerhouse over the past 4 years – equivalent to 8 per working day.
Northern Powerhouse Minister, Andrew Percy said:
From Siemens in East Yorkshire to GE on Tyneside, the Northern Powerhouse is attracting some of the world's leading businesses to locate here and offer skilled jobs.

Today's figures make clear the real appetite to invest and do business in the North, with over 8,000 jobs over the last 4 years, thanks in no small part to the high quality local support on offer to new and growing companies.

So I am especially pleased that Barclays has become our latest Northern Powerhouse Partner, and would urge all companies across the Northern Powerhouse to do all they can to promote our area as a place where businesses can thrive and grow.
A thriving Northern Powerhouse
Enterprise Zones are central to the government's plans to rebalance the economy – offering world-class infrastructure and growth incentives for companies across a range of key sectors.
There are now 14 enterprise zones across the Northern Powerhouse, each offering a range of support to businesses located there including:
business rate discount worth up to £275,000 per business over a 5-year period
generous enhanced capital allowances (tax relief) worth millions to businesses making large investments in plant and machinery
100% retention of business rate growth for the Local Enterprise Partnership, to enable them to fund development on the Enterprise Zone
Today's figures underline how the Northern Powerhouse continues to flourish, and offer opportunities for businesses to expand and boost local job opportunities.
Today, leading bank Barclays signalled they would become the latest 'Northern Powerhouse Partner', to support businesses across the area and promote the business opportunities both in the UK and abroad.
Mr Percy urged other leading companies to follow their lead, and to promote how the Northern Powerhouse is open for business.
Further information
Data on the outputs of the Enterprise Zones programme are self-reported by local areas on a quarterly basis. It covers all of England but currently excludes London.
Today's figures also show that 2,666 jobs were attracted by enterprise zones across the country in the 3 months to December 2015 – an 11% increase on the previous quarter.
Data provided by individual Enterprise Zones covering the period up to the 31 December 2015. Breakdown of jobs and investment data nationally and by region can be found on the Enterprise Zones website.
Key successes from Northern Powerhouse enterprise zones include:
The Sheffield City Region Enterprise Zone, which has already attracted leading businesses including Boeing, Siemens and Rolls Royce
The Humber Enterprise Zone where Siemens has chosen to invest in their £310 million Blade Manufacturing Plant
Sci-Tech Daresbury who have recently reported that sales by companies grew by a quarter during 2015 – generating £90 million.
Office address and general enquiries
2 Marsham Street
London
SW1P 4DF
Contact form http://forms.communiti...
General enquiries: please use this number if you are a member of the public 030 3444 0000
Published 27 July 2016