News story
North London attacker sentenced to life in prison
A violent offender who carried two brutal attacks using bottles and a pair of scissors as weapons was today sentenced to life imprisonment.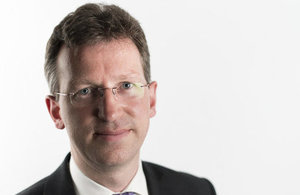 Rahim Sowe, 20, stabbed a man in a Camden shop a number of times in the head and face and smashed glass bottles over his head in an unsuccessful attempt to murder him.
Shortly before this attack, Sowe had committed another serious and motiveless assault on a woman he had asked for directions in Belsize Park. During this attack the victim was punched and then repeatedly kicked while she was on the ground.
Sowe pleaded guilty to offences of attempted murder and assault occasioning actual bodily harm and was subsequently sentenced to an extended sentence of 23 years' imprisonment.
Solicitor General Robert Buckland QC MP referred that sentence to the Court of Appeal under the Unduly Lenient Sentence scheme and argued that the original sentence should be replaced with a longer term due to the seriousness of the offences.
Speaking after the hearing, he said:
"Given the seriousness of these offences, I submitted that the original sentence which was passed was insufficient. The level of violence was horrifying. The original sentence failed to adequately reflect the significant amount of trauma suffered by both victims and the sheer senselessness and viciousness of the attack."
Published 21 April 2016