News story
Non-commercial partners needed to support healthy pregnancy marketing campaign
The Department of Health is developing the next phase of the Start4Life social marketing programme with a view to launching a new campaign later…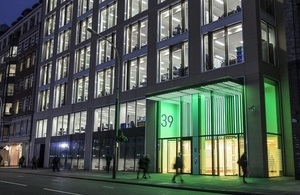 The Department of Health is developing the next phase of the Start4Life social marketing programme with a view to launching a new campaign later this year.
We are seeking non-commercial partners to help communicate with, and support, pregnant women and their partners. We want to work with national organisations that have an understanding of the issues of maternal health and have research and evidence-based materials that can support a healthy pregnancy.
We are also interested in working with national non-commercial organisations that can help distribute our campaign messages to pregnant women and their partners.
Start4Life is part of the Change4Life campaign and focuses on increasing the proportion of healthy babies and infants. Originally launched in 2010, Start4Life is now extending its remit to cover maternal health, encouraging mums-to-be and families with children under 5 to adopt behaviours that will help them have the best start to a healthy lifestyle.
If you would like to get involved, please email start4lifepartnerships@dh.gsi.gov.uk before 25 May 2012.
Published 2 May 2012