Nine communities kick start new Olympic-style school sport competition
Children in nine communities across the country will be the first to take part in new Olympic and Paralympic-style school sports competition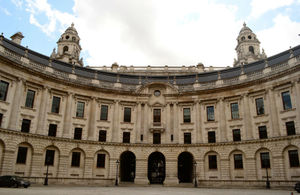 Children in nine communities across the country will be the first to take part in a new Olympic and Paralympic-style school sports competition, Culture Secretary Jeremy Hunt announced today.
They will be piloting a new national school sports competition which will see young people competing within their own schools and against other local schools in a wide range of sports, including Olympic and Paralympic disciplines. The scheme will culminate in a national competition in 2012 in the Olympic Park, with formal opening and closing ceremonies and medals.
Schools in the Black Country, London, Cornwall, Greater Manchester, Hertfordshire, Kent, Lincolnshire, North Yorkshire and Tyne and Wear will pilot the competition from early next year, culminating in local finals in each county during summer 2011.  The experience of children taking part in the pilots will help finalise plans for the nationwide event in 2012.
Jeremy Hunt, Secretary of State for Culture, Olympics, Media and Sport, said:
"Win or lose - competitive sport teaches children important life lessons - in commitment, discipline and teamwork.  Our new Olympic-style school sports competition will spark a revolution in school sport, and leave a lasting legacy from London's Games. 
"Schools in the pilot areas I have announced today will help us develop a nationwide competition.  We want to involve as many schools and young people as possible, so that children of all abilities and ages are able to take part and strive to be the best that they can be."
The competition is a key part of the Government's plans for a lasting sporting legacy from hosting the London 2012 Games and to maximise the sporting opportunities available to all.  The Government will be working closely with sports governing bodies to finalise the details of the new competition, building on the good work many of them are already doing in school sport.
Schools will compete against each other in leagues at a local level from 2011 with winning athletes and teams qualifying for area finals. Schools will be encouraged to host in-house Olympic-style sports days for children of all abilities. There will be a Paralympic element at every level of the competition for young people with disabilities.
Press Enquiries: 020 7211 2210
Out of hours telephone pager no: 07699 751153
Public Enquiries: 020 7211 6000
Published 6 October 2010