News story
Nigeria travel advice updated
Following explosions in the cities of Kaduna and Jos on 8 April 2012, you should exercise particular vigilance and caution over the Easter period.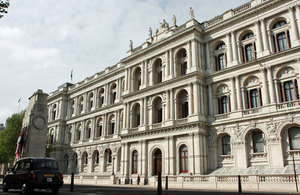 There is a high threat of terrorist attack during religious festivals. The Foreign Office has updated its travel advice for Nigeria to the following:
Borno State
Yobe State
Bayelsa State
Delta State
Rivers State (including Port Harcourt)
Riverine areas of Akwa Ibom State
The Bakassi Peninsula
In addition we advise against ALL travel to the following States over the Easter Period:
Niger State
Kaduna Stae
Kano State
Katsina State
Sokoto State
We advise against ALL BUT ESSENTIAL travel to:
Bauchi State
Jos City
Gombe State
Mubi Town in Adamawa State, and the area north of Mubi Town that border Borno State
Non-riverine areas of Akwa Ibom State
Abia State See our travel advice for Nigeria.
Published 9 April 2012