News story
Nigeria travel advice - Independence celebrations
There have been explosions today in Abuja, Nigeria. You should avoid busy areas and exercise caution.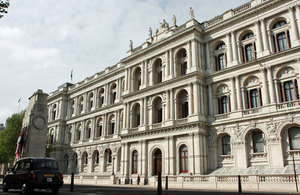 A militant group has issued a threat against independence anniversary activities at Eagle Square in Abuja. You are strongly advised to avoid busy areas in Abuja on 1 October, and observe vigilance at all times.
If you are travelling in northern Nigeria and Plateau State you should take extra precautions and avoid crowds. Violence could erupt quickly and without warning.
There is a temporary risk of heightened tension and unrest at some locations in northern Nigeria, following reports that members of a group involved in violence in Bauchi State in 2009 have attacked a prison and released a large number of inmates.
We advise against all but essential travel to Abia State, to Bauchi State, to Borno State and to Jos and its surrounding areas, and we continue to advise against all travel to some areas of Nigeria. For more detail, see our travel advice for Nigeria.
Published 1 October 2010