News story
Nicky Morgan statement on the death of Sir Chris Woodhead
Sir Chris Woodhead was an educationalist and former Ofsted Chief Inspector of Schools.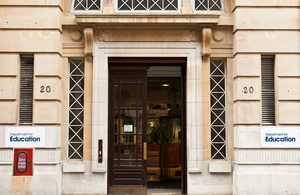 Education Secretary Nicky Morgan said:
I am saddened to hear about the tragic death of Chris Woodhead, who was an immense figure in the world of education. His determination to ensure that every child had the best education possible raised aspirations and changed lives. He was someone unafraid to speak his mind or challenge established orthodoxies and our education system is the better for it. My thoughts are with his family and friends at this sad time.
Published 23 June 2015